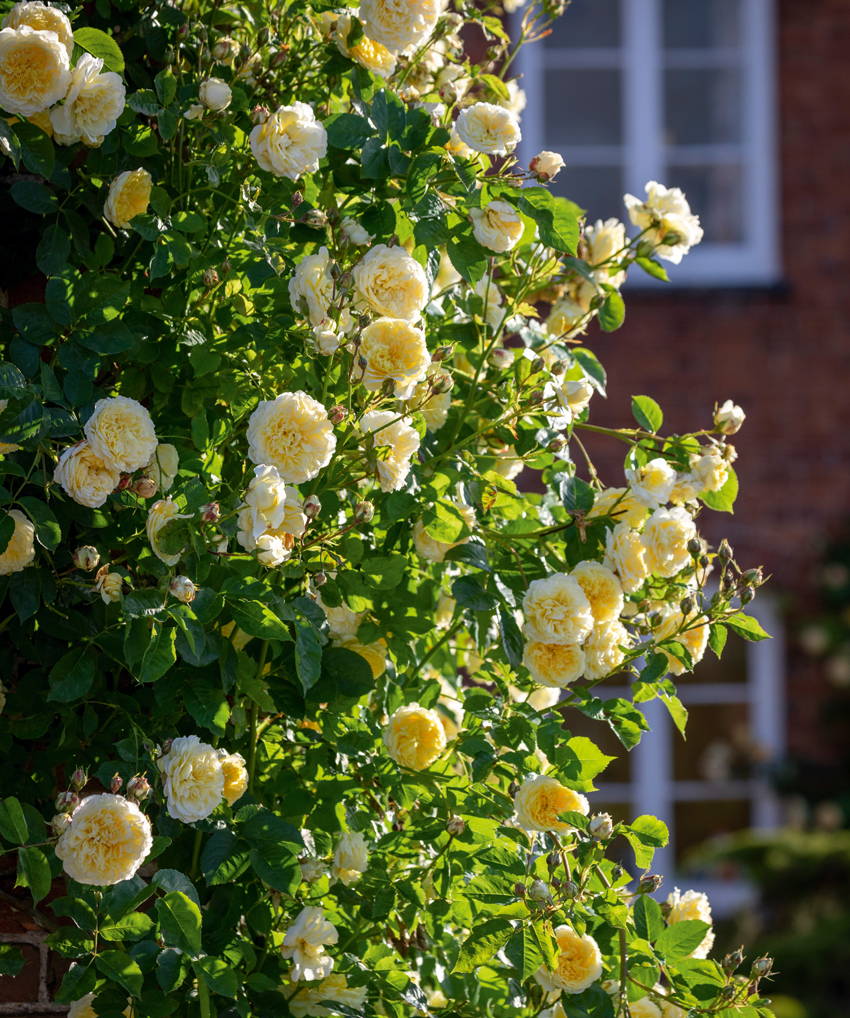 If you want to have roses all summer long, choose a climber. A climber will bloom all summer long, usually from June to October. If you choose a rambling rose it will bloom only once during the year for about four to six weeks. However, when the rambler blooms it makes a very dramatic impact on your garden.
What I have done to solve this problem is to have one rambler and one climber. The trick is the pruning. The climber only blooms from the new season's growth, so it requires pruning back to the main frame.
On ramblers, flowers are produced on second year wood. Any pruning you do on a rambler is to shape it and not to stimulate flowers.
Rambler is a tall fast growing rose and will spread sideways. A Climber is much shorter and will do exactly as it's trained to do.
For a spectacular display in the summer you can add a flowering vine such as Wisteria, Clematis, Corkscrew or any of the dazzling vines that grow in your area. Plant it in a way that it twines through the roses — sit back and enjoy the beauty.