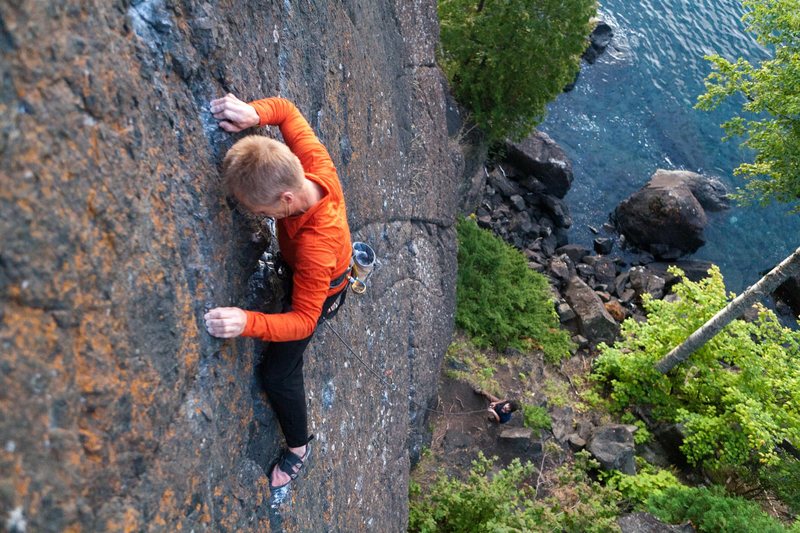 Finding outdoor rock climbing sites is a combination of part daredevil, part being in the know, and part having an urge to climb any vertical structure. I can help with being in the know. One of the best websites to find local rock climbing areas in Michigan can be found at this following link Rockclimbing.com, which includes both indoor and outdoor climbing areas.
At rockclimbing.com you'll be able to find numerous rock climbing sites from all four regions here in Michigan along with driving locations and notes and photos of the actual area. Detailed listings of each climb along with other climber comments makes for an invaluable source for all climbers experienced and new. Please be respectful of this list and always make sure you leave these beautiful areas as you find them after your climb.
Always remember to check your equipment and always stay on top of your safety and well-being, as rock climbing is one of the most dangerous sports out there. Here in Michigan the summer months are climbing months, due to the snow and rain of the other months, rock climbing becomes impossible to deadly foolish unless you are a professional.
The Top 3 Michigan Outdoor Rock Climbing Areas
1.) Oak Park – The Ledges – is a local favorite located near the town of Grand Ledge offers numerous sites to climb and a vibrant rock climbing scene that is great for first timers. Sometimes the group climbing ventures that have over eager guides can cause some turbulence once in a while but overall this is a great site. The Ledges offer a variety of difficulty and has a really fun 5.10a climb known as Dougs Roof that is a winner in about every category.
2.) AAA Rock aka Bud – Located near the town of Big Bay near Marquette is a favorite spot for Michigan climbers. The Carbo Boy site is 5.10d and offers a lot of interesting climbing along the +40′ wall, next to Carbo is the Protein boy 5.11a climb most likely rated so highly due to the wet spots and not the difficulty of the climb.
3.) Cliff Drive – Located near Calumet, Cliff Drive offers a number of locations to climb at through the miles of park it's made up of. The most abundant sites are located at the J.C. area along Cliff Drive that includes sites from 5.4 up to 5.10a site. The Obsession site offers fewer climbs with difficulty ranging from 5.5 to 5.11a.