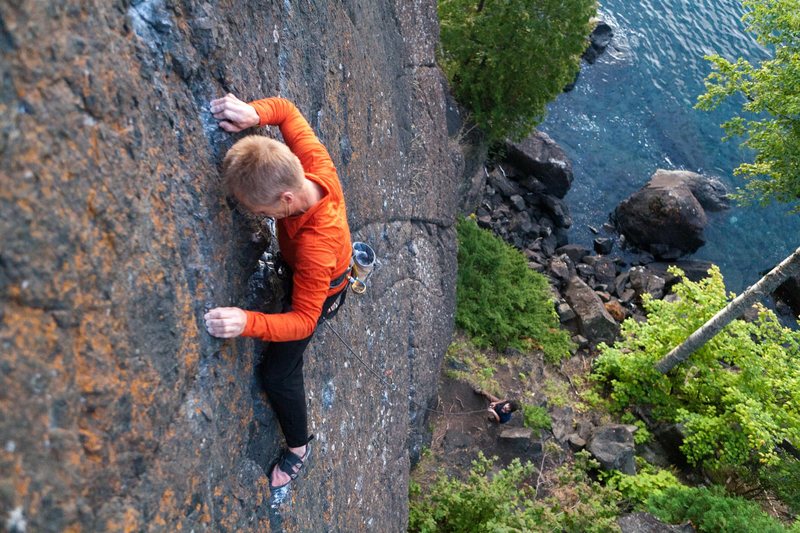 Grand Rapids, Michigan is home to a number of indoor rock climbing venues. Venues such as Higher Ground, Inside Moves, and the Kentwood Climbing Center offer a variety of climbing options for the numerous rock climbers living in Grand Rapids.
But what do rock climbers do if they want to climb outdoors? Unfortunately, most have to leave town to get their fill of outdoor rock climbing. The Grand Rapids area doesn't have any outdoor rock climbing spots, but thankfully, the Lower Peninsula's primary rock climbing spot is only a day trip away. For additional outdoor rock climbing spots, Grand Rapids area residents have to plan longer trips to Michigan's Upper Peninsula.
The best outdoor rock climbing spots in Michigan are:
The City of Grand Ledge's Oak Park – Grand Ledge's Oak Park is the only place in lower Michigan that has climbable rock faces. As such, it is an incredibly popular outdoor climbing spot for climbers in Michigan. For Grand Rapids residents, Grand Ledge is a under two hours away. The local indoor rock climbing venue Higher Ground also offers excursions to Oak Park. The best source of information about climbing in Grand Ledge is the Grand Ledge Climbing website. Among the resources available are a 53-page "Guide to Grand Ledge Climbing" by Dustin Bosscher that outlines the climbing spots and routes available at Oak Park.
Marquette – Marquette-located in Michigan's Upper Peninsula-is a scenic town in the northern U.P. that is home to Northern Michigan University. In addition, the town has a number of options for rock climbers. A good beginner's climb is the Negaunee Slab which offers a solid rock face in nearby Negaunee, Michigan. In addition, Presque Isle is a very well maintained park with cliffs of over 100-feet that hang over Lake Superior. For those considering rock climbing in Marquette, it is worth a trip to Down Wind Sports, the city's local rock climbing outfitters. They will be able to provide you with additional tips and directions.
Au Train – If you are planning a trip to Marquette from Grand Rapids to do some rock climbing, you would do well to also stop Au Train. Located along the coast of Lake Superior, Au Train is a set of small cliffs (six to sixteen feet tall) located at a pull-over between Munising and Marquette. As a bonus, there is also a waterfall right across from the Au Train site. As with climbing in Marquette, you would do well to stop by Down Wind Sports to get more information about this and other rock climbing spots in the area.