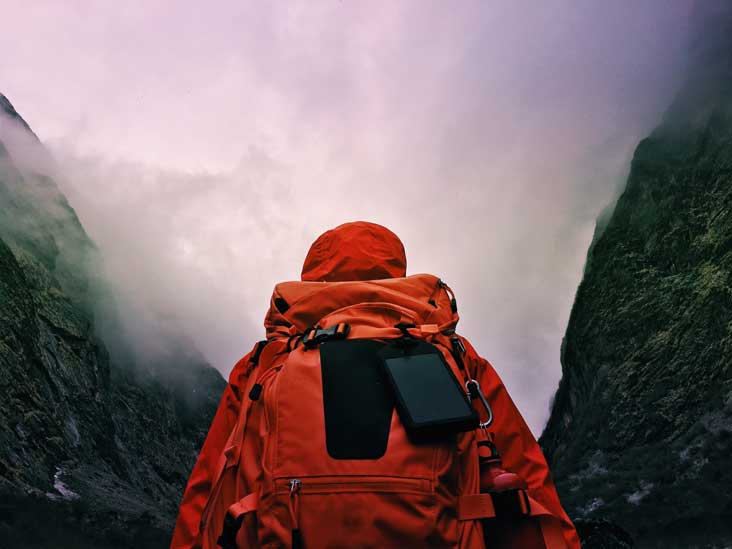 If you fancy the idea of climbing for a hobby then it is important to have studied what is required. Proper equipment beginning with clothing is the key to safe rock or mountain climbing. Every item should be designed for the job it has to do, and the best you can afford, from specialist outfitters.
Boots – Go for leather climbing boots with a thick but flexible rubber sole. There should be no exposed stitching, as raised threads can be cut by abrasive rocks. The uppers should be padded -also the tongue – and high enough to cover the anklebone. Laces should fasten through cleats or D-rings, not eyelets through which water can penetrate.
Socks – Wear thick woolen ones; and if you have climbing breeches the socks should be long enough to reach to just below the knee.
Trousers – Loose-fitting trousers give ease of movement and in summer cavalry twill will be warm enough. But climbing breeches are the best all-weather choice, and are designed to avoid restriction when taking a high step.
Top garments – For rock climbing in summer on low-lying crags or cliffs, a T-shirt, light jersey or denim shirt can be worn. Mountaineering, however, calls for good protection against cold, wind and rain. A neoprene-proofed anorak with welded seams is the answer – make sure it has a hood with drawstrings and good size pockets for maps and a compass. Neoprene-proofed over trousers will prevent rain streaming off the anorak from soaking the breeches. Wear lightweight thermal gloves for mountain climbing.
Headgear – Wear a safety helmet at all times, as a protection against falls and falling rocks.
Climbing equipment – This depends upon what you intend to tackle, rock climbing or mountaineering. There are instruction schools for all types of climbing where a novice can learn about basic techniques and using equipment.
Do'sand don'ts of climbing
Do plan your route carefully before setting out, taking into account the hours of daylight so that you are not overtaken by darkness before you can return.
Do leave details of your route with a responsible person and tell them your expected time of return.
Do always carry a map and compass, first aid kit and emergency rations.
Don't set out if an up to date weather forecast indicates bad weather.
Don't tackle difficult climbs until you have mastered the easy ones.
By following a few common sense rules climbing can be most enjoyable but never take anything for granted.